This painting turned out so nice, my daughter (16) won't let me put it on ebay. It is hers.
She had a sad experience which was the inspiration for this piece. A friend from school's mother died in her sleep over the summer. It was shocking and sad. I didn't know this girl's mother. I guess she had been sick for quite a while, but, still, it was unexpected. My dd asked me to paint a picture for her friend to give her after the funeral. She chose this quote and it turned out very nice. I never scanned that painting, so it is not here in my blog, but I did another one, larger, with the same quote. This is the result. My dd loves it and so she claimed it.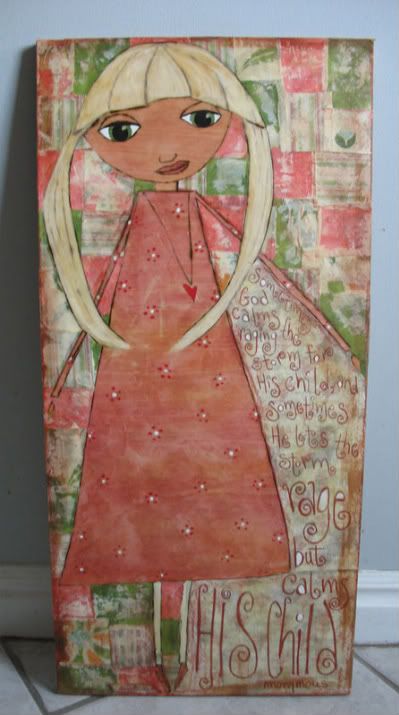 Well, I just love her. She is wood burned into wood and watercolored and painted with acrylics. I also collaged the background with scrapbook paper. I used pencil for the quote. I beeswaxed it also. :) Very happy painting for a very sad time for my daughter and her friend.